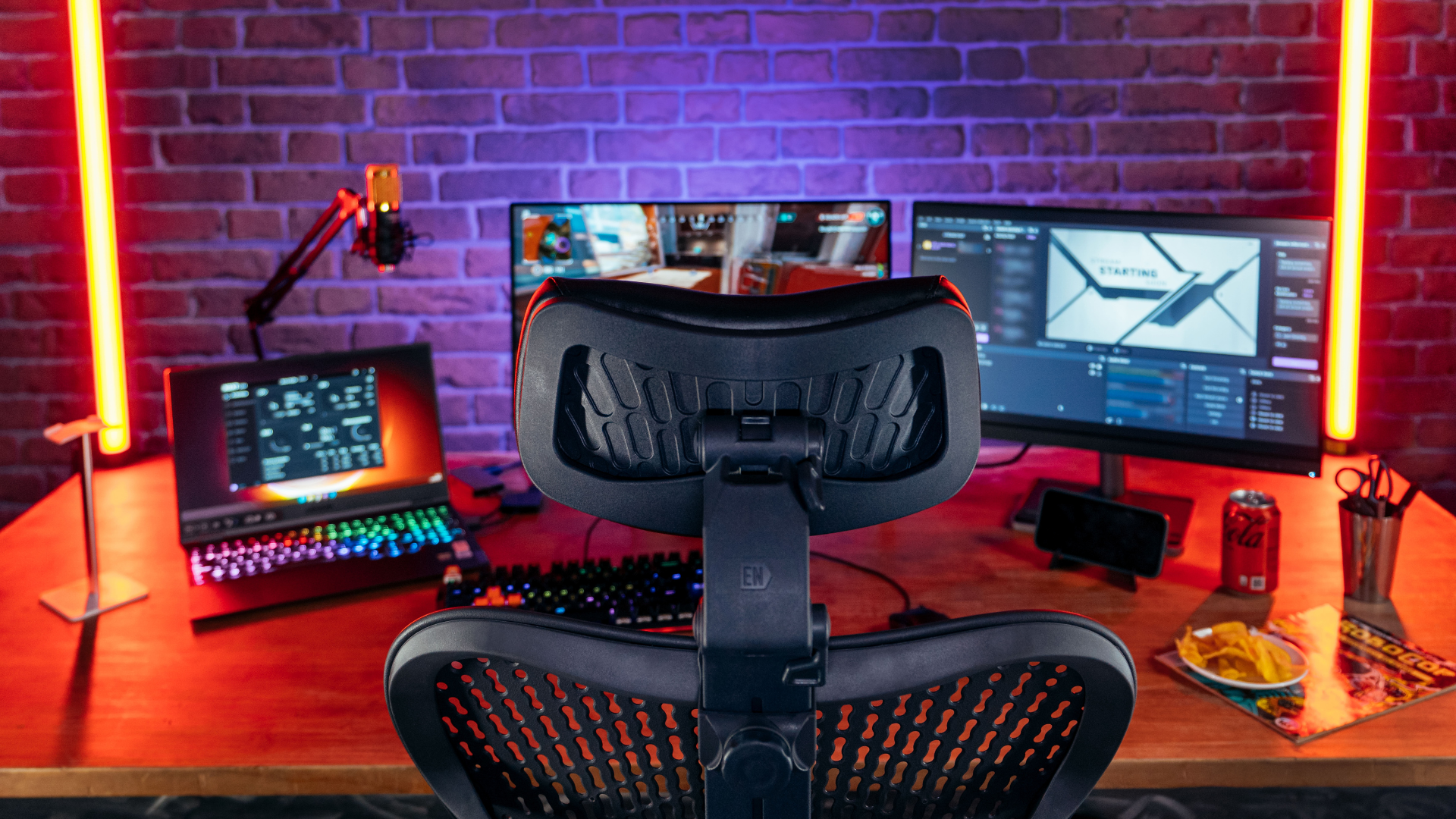 Engineered Now Aeron Headrest FAQs
Looking for more information on our headrests? Here are some of our most commonly asked questions:
Is a chair included with my order?

No, we do not sell the chair itself. We do sell Headrests explicitly made for the Herman Miller Areon and Mirra 2 Chairs.
Which size Aeron chair does the headrest fit?

Engineered Now headrests are universally designed for all three sizes of Aeron (A, B and C). If you have an 'A' size (the smallest), you will find a spare bolt included in the accessory pack, which is exactly ½" shorter and ensures the headrest can be fully tightened.
Should I order the H3 or the H4?

The H3 is designed for those under 5'-11" (180 cm) tall. If you are 5'-11" or taller, the H4 is slightly larger, allowing for better adjustability and fit.
The H4 is 20% larger than the H3.
Should I order the H3, H4, or the HW?

The HW is a wide-shaped headrest designed to provide more space for movement. If you are a professional on a constant move or a gamer, the HW will be a better choice. 
I have a task chair other than the Aeron. Will this headrest fit?

Engineered Now headrests are specifically designed for the Herman Miller chairs, Mirra 2 and Aeron, including Classic, Remastered and Gaming. We constantly innovate and work on new, improved models for additional office chairs. Stay tuned for our new headrest model announcements by joining our newsletter or following our social channels.
How to match the Headrest to my Mirra 2 Chair? 

When it comes to design and aesthetics, the ergonomic cushioned headrest for the Mirra 2 Chair perfectly matches the color of the armpads and frame. Match your headrest selection to either Fog or Black color armpads. Our two models work with any mesh color; all you need to match is the color of your chair's armpads.
Which Headrest for the Aeron Chair is ideal for over-the-ear headphones?

Whether you are a professional who works with large headphones or a gamer, we got you covered. Our H4 and HW (Wide Headrest) will be the perfect fit for you. H4 features a curved shape, wrapping the neck for solid head and neck support. While the HW provides neck and head support in a spacious manner for professionals on a constant move or for gamers to maximize performance with the most comfort.



Is the Headrest for Mirra 2 also ideal for over-the-ear headphones? 

Definitely. Our Headrests for the Mirra 2 chair support proper posture with flexibility for professionals in constant motion or gamers sitting on that chair.
How to Choose My Headrest for Aeron Gaming?

Our headrest for Aeron Gaming perfectly matches the colors of this edition. This headrest will suit your chair's Black Onyx color and your gaming setup.

Please note that for a short while, Herman Miller had a different kind of black (in 2022) colored edition gaming chair. This color was coded 23104, and we do not offer a headrest for that mesh. We do offer for the 23015, the ONYX, as mentioned. 
Which color headrest should I choose to match my Aeron chair?

Our line of headrests are designed to complement the Classic and Remastered Aeron Chair. Order the color that corresponds to the chair you have. You can find your chair color code on the white sticker underneath the chair. Click here for an image guide.
I can't get my attachment bolt to tighten all the way.

You likely have a Size A chair if your bolt won't tighten completely. In this case, simply swap out the current bolt with the replacement bolt included in the assembly bag that came with your headrest. This bolt is slightly shorter and will allow you to tighten your headrest completely.
How do I know which size Aeron I have?

The Aeron chair comes in three sizes: A, B and C (smallest to largest). You can easily determine which size you have by feeling for one, two or three bumps located under the flange on the top/back of the chair, right at the center. Place your hand up and between the flange and the mesh to locate the bumps. One bump = Size A, two bumps = Size B and three bumps = Size C.
My H3 or H4 headrest is slightly moving. How do I fix it?

Engineered Now knows that no one stays in one position all day. Our headrests are designed to be free-flowing, move with you, and adjustments are made easily from a seated position. Please note that only the H3 and H4 have the free-flow feature, while the HW stays solid since it has more surface for flexible movement. If your headrest is slightly moving forward, you need to slightly tighten the tension bolt located inside the side caps. Setting the right tension is important for getting the perfect experience from the headrest. You want to set it just tight enough to take your weight but still adjustable by hand while seated. 

Please take a look at the Installation section of our website for downloadable PDFs and instructional videos.
I damaged the cap on the side of my headrest when tightening the bolt. Can I get a new one?

Absolutely! Your headrest arrives with extras, but Engineered Now will always provide you with replacement caps if needed. Simply contact us and we'll send them to you at no charge.
What if I ordered the wrong headrest?

EngineeredNow will accept your return for any reason within the 30-day return period, starting from the date your item was delivered.
Do you deliver outside of the US?

Yes, international shipping is now available via all platforms. We ship internationally using DHL Express for reliable, fast door-to-door service to over 200 countries worldwide.We ship with DHL Express DDU, meaning that if any taxes or duties are charged on the buyer's end, they are the buyer's responsibility.